Buying another car?

Consider a pre-purchase inspection!

Learn of any existing conditions and possible future issues before they become your problem. You'll either feel more confident that you're making a great investment or discover a few hidden conditions giving you leverage with price negotiations.

$39.95

Let us give you a brake...

A brake check that is.

Summer subjected your brakes to extreme temperatures, dirt and wear and tear. It's important to have your brakes cleaned and checked now!

Book Today!

Dunrobin dollars!

Give 'em something they will use!

Dunrobin dollars and gift certificates are here! A great idea for that special car owner in your life. No expiry, and no limit!

Starting at $25

Is rust proofing worth the cost?

Probably not in Florida...

But in West Carleton definitely. Your car is assaulted by gravel, ice and salt; chipping provides exposure, and resulting corrosion will require hundreds of dollars to repair.

MULTI CAR DISCOUNT!

Use less gas...

Extend the life of your tires, improve fuel economy and drive safer.

Repeatedly driving on rough roads causes alignment problems. An alignment could save you hundreds of dollars on replacing tires due to premature wear. Book now!

$109.95
"Members of the staff are experienced, knowledgeable and efficient..."

"Dunrobin Auto provides individual service with honesty, integrity and at a very fair cost."

"It is a pleasure dealing with experienced and professional people. Keep up the Great Work."

"I would highly recomend Dunrobin Auto for all your vehicle repairs and maintenance."

"Thank you for the timely and most memorable auto service I have had in my whole life."

"I've used Dunrobin Auto for quite a few years now because I trust them with my vehicle."

"Trustworthy, honest shop that will go out of their way to save you money. "

"The friendships that have developed between Carrol, her staff and myself I count as very valuable."

"Great employees and owner."

"She, as well as her crew have and only give respect to one and all. Thank you."
read more testimonials
A trustworthy resource
Harold Lavigne opened Dunrobin Auto in 1992. Following a long career working in dealerships, Harold's goal was to provide an environment that would allow him to offer mechanic services everyone could trust. He took great pride in his philosophy, ensuring that customers understood the repairs that were needed and recommending only what was necessary.
In Harold's memory and with his legacy as guidance, his family and friends continue to provide the same great level of service Dunrobin Auto has always strived for. His dream is being kept alive as we provide honest, quality service at fair prices and with big smiles on our faces. more
Many clients have expressed the reason they keep coming back to us is because they simply want good service, less stress and a job done right. We hope you'll find our website helpful, it was created to provide just that. If you are an existing client, thank you for your past patronage. We look forward to continuing to serve you. If you have never been to Dunrobin Auto, we invite you to stop by. We'd love to meet you!
Dunrobin Auto offers full service to all makes and models including alignments, air conditioning, commercial and provincial safety inspections, tire sales and service, rust-proofing, welding and computerized diagnostics.
Familiar faces
You know us all by now, but did you know...?
Carrol Tremblay
Captain
Fact: Launched Dunrobin Auto with her husband Harold in 1992.
Weird: Loves boating more than anything, except her job.
Best at: Providing honest service and advice to everyone relying on her.

Mike Glinski
First Mate
Fact: 45 years' automotive industry experience.
Weird: 50 years' racing experience; it's in Mike's nature to get things done as fast as possible.
Best at: Converting technical explanations into plain language anyone can understand.
Scott McClymont
Service Technician
Fact: Apprenticed under master mechanic Harold Lavigne.
Weird: Was a computer nerd in a big tech firm and a Dunrobin Auto groupie on his time off until they finally started paying him.
Best at: Believes the human element of service is still most important and works hard to ensure everyone leaves Dunrobin Auto with a smile.

Connor Janssen
Service Technician
Fact: Connor is a keen learner and picks up new skills quickly. He easily passed his technician's license exam in spring 2019. Congratulations Connor!
Weird: Belts out tunes while he works. It sounds terrible.
Best at: Bringing youthful enthusiasm to the team.

Evan Badham
"Skippy"
Fact: Has been tinkering under hoods since before he can remember.
Weird: A derby car enthusiast. Fixing cars by day; breaking them by night.
Best at: Learning anything automotive and diligently maintaining his tidy workspace.
You auto know...
The Power Of Preventative Maintenance
Preventative maintenance is having worn parts discovered and replaced before they cause a total system breakdown. Inspections are done at your convenience and at predictable cost. Without servicing, breakdowns are inevitable, inconvenient and expensive! Call us and let's talk about saving money.
Maintenance made easy
Owner's manuals are boring and confusing – we're here to make it easy. Just choose the season and book your service. Maintaining a car in good condition will keep it safe, let you drive it for a long time, and someday sell it more easily for a better price.
Click here for our easy-peasy seasonal service guide.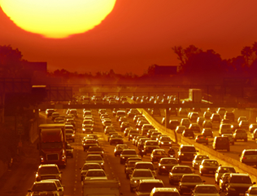 Brake maintenance saves you money
At Dunrobin Auto we recommend a brake service twice per year. Each Spring it is best to clean and lube caliper slides, remove rust and salt build up. In Fall, all brake components require cleaning and lubrication after being subjected to the dry, hot summer. We're confident you'll find this a much cheaper alternative to replacing pads, rotors and possibly calipers on a regular basis.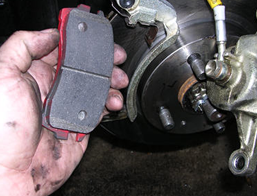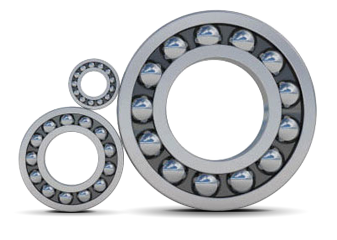 Contact
We always want to hear from you. Need a ride? Need your car fixed on the weekend?
Get in touch with us to find out what makes us the best auto shop you'll ever work with.